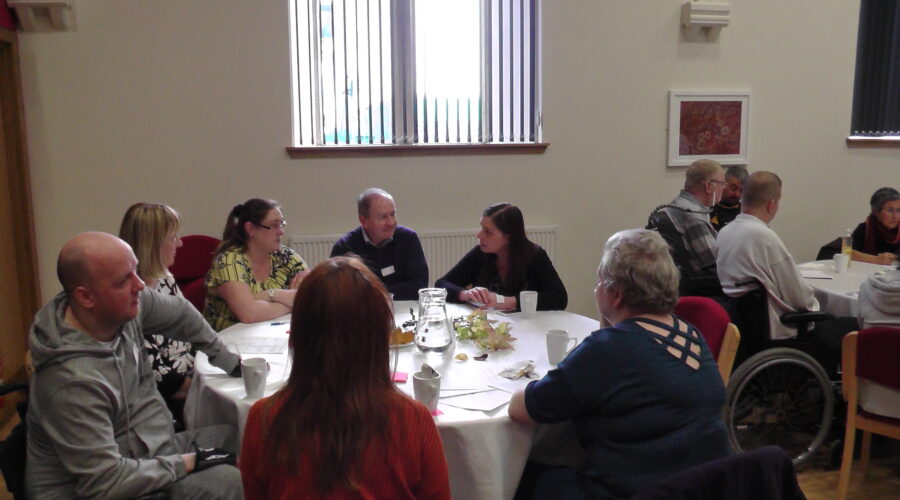 As the Self-directed Support (SDS) Development Team at LCiL, instilling a sense of empowerment within our service users is at the heart of everything we do. We aim to bring people together and will work closely with you to help you discover what support works best for you, your child, or your family. We will endeavour to help you feel better informed about your rights and reduce stress. It is clear that having information about your rights and knowing where you can go for help can make the process of getting the right support a whole lot easier.
Our team offers monthly Peer Support Groups, Online Sessions, Workshops and Signposting. These aim to build people's confidence, knowledge and skills, increasing their resilience overall. We work with people to reduce their isolation by connecting them with others and empowering them to access the support they need to live an independent life.
Our close-knit team comprises of Callum, our Coordinator, Amanda, our Development Worker, and Ruari, our Events and Marketing Administrator.
Who we work with:
Disabled people
People with long-term conditions
Older people
Parent carers of disabled children and children with additional support needs
An up-to-date list of all of our events can be found in our calendar or our current events programme. For a plain text version, please click here.
For further information on what we do or if you would like to join one of our events, please contact the SDS team on 0131 475 2350, or email us at sds@lothiancil.org.uk
You can download our SDS programme pamphlet here with some general information about how our service operates.