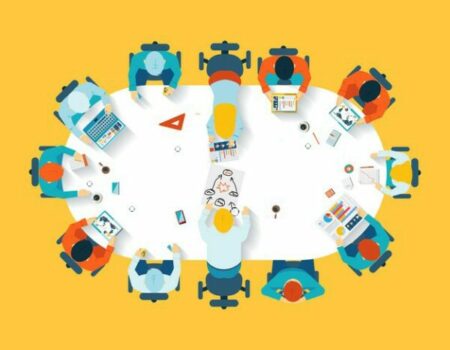 LCiL Management and Governance
The Lothian Centre for Inclusive Living operates as a charitable company with limited liability. There is a membership and an elected Board of Directors. As a Disabled People's Organisation (DPO) more than half of the Board of Directors must be disabled people and the Convenor must also be a disabled person.
The Board sets the framework and strategies of operation and development of the Centre. Staff are employees of the company through the Board of Directors.
Members of the Board
Convenor – Jeff Adamson
Other Directors – Liz Pearston, Elizabeth Adamson, Dugald McArthur, Balkishan Agrawal, Mandy Orr
Secretary – Caitlin McPherson
Treasurer – Liz Pearston
LCiL Staff
Operational Staff
Chief Executive – Gaby Nolan
Operations Manager – Caitlin McPherson
Fundraiser – Susan Tait
General Administrator – Joanna Fitch-Wilson
Finance Officer – Heather Mohieddeen
Independent Living Service
Service Manager: Advice and Information Services – Iain McGregor
Independent Living Officers – William Neil, Christèle Geuffroy, Lucy Morrice, Zoe McIntyre, Gemma Innes
Finance Management Support Service (Payroll + Financial Management Support Service)
Coordinator –
Payroll Officers – Linda Hiddleston, Richard McFadden, Rose Alata, Sarah Burchett, Dianne McKeown
Financial Management Service Administrator – Alice Hall
Grapevine Disability Information
Service Manager: Advice and Information Services -Iain McGregor
Information Officers – Andy Groves, Christèle Geuffroy, Heather Pentler, Ruth Seymour
Peer Support and Learning Programme
Peer Support and Learning Team Coordinator – Julie Murray
Self Management Support Worker – Paula Moncrieff
Peer Support and Learning Facilitators – Omar Haq & Zoe McIntyre
Registered office – Norton Park Centre, 57 Albion Road, Edinburgh, EH7 5QY
Auditors – Brown, Scott & Main 91 West Savile Terrace Edinburgh
Company Number – SC129392
Charity number – SC017954