Peer Support for Parents and Carers
Are you a parent or carer of disabled child or child with additional support needs? Our Peer Support Group might be right for you!
It's focussed on giving the parents and carers of young people the chance to:
Meet other parents and carers
Explore ideas and opportunities around support
Find out practical information, resources and information on who to ask
Develop skills and build confidence
Hear from guest speakers and organisations on a range of topics
Running every three weeks to a month, there's none of the pressure you'd get from a weekly group to attend every session. It's just a chance to relax and discuss the difficulties and joys of caring for a young person with support needs.
Meetings are held at the Norton Park Conference Centre, only a twenty minute walk from Waverly Station. Come along, say hi, and get a free lunch!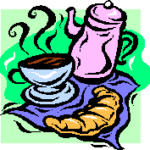 Next Meetings:
Thursday 25th November 10.30-1.30 (lunch from 12.30) – coping strategies for parent carers
Monday 14th December 10.30-1.30 (lunch from 12.30) – topic TBC
To let us know you would like to attend or find out more information about the peer support group, contact Emma Wynack at LCiL on 0131 475 2554 or email emma.wynack@lothiancil.org.uk