The Scottish Government have now begun the recruitment process to appoint up to 4 new Non-Executive Members to the Executive Advisory Body of Social Security Scotland.
The Executive Advisory Body will perform a key role in assisting the Agency in the delivery of its functions. Members will: 
Provide strategic advice, scrutiny, and constructive challenge to the Chief Executive and his management team;
Encourage performance improvement and promote good governance;
Help ensure the Agency delivers on its purpose and principles underpinning the delivery of social security in Scotland, and
Provide independent advice on risk and governance.
As we are keen to make sure as many people as possible are aware of these opportunities we would appreciate if you could highlight the vacancies to your wider networks and anyone who may have an interest. More information on these roles can be found by accessing https://jobs.socialsecurity.gov.scot/ or http://www.appointed-for-scotland.org/
Danceability and Strictly Silver Classes
Edinburgh Leisure are running Danceability Classes and Strictly Silver Classes at the Royal Commonwealth Pool.
The danceability class is for young people (16+) with additional support needs and their friends, family or carers – explore movement and dance in your way, to your music.
The strictly silver class is for older adults (50+) to dance ballroom and latin to gain mobility, balance, have fun and recall the big band, silver screen era of jive and swing.  This class is suitable for older adults with additional support needs and their carers.
For more information click on links:  Danceability Class Information, Strictly Silver Class
Edinburgh Crisis Centre
Due to essential maintenance being carried out the Edinburgh Crisis Centre, will not be able to receive or respond to emails between 5-12pm on Monday the 28th May and 10am-6pm on Sunday the 10th June. Please remember you can still contact us by text on 0797 442 9075 or on the helpline 0808 801 04014 during these times. We apologise for any inconvenience caused.
Digital Drop In
The digital drop-in takes place at the Edinburgh Community Rehabilitation and Support Service on the first Tuesday of every month by appointment only.
For more information please click here.
Participants wanted: Research on women's reproductive health
Engender are undertaking research on "Disabled Women: Our Bodies, Our Rights". Disabled women and girls have the same rights as non-disabled women and girls but these rights are often not realised. We want to find out what needs to change to make the experiences of disabled women in Scotland better, so we're working with disabled women to learn more about their experiences of reproductive and parenting services (everything from sexual health to parenting to the menopause). We will be sharing our findings with decision makers in healthcare, education and social work, as well as policy-makers, disabled people's organisations, disabled women and their families. There isn't a lot of research on this out there so we're looking to fill that gap.
As part of this, we ran two consultation events last winter, and we are currently in the process of organizing some smaller focus groups to be held around Scotland in June to further explore the subject. We are also sending out a survey which disabled women can fill out and return to us.
Our survey is here and we would be super grateful if you shared it in your networks and encouraged disabled women to fill it out – it's anonymous and confidential, and written in an easy read format: https://www.surveymonkey.co.uk/r/HKJ2R8N
Midlothian Transport Guide 2018
The guide to transport in Midlothian has been produced by Forward Mid – Midlothian's Disability Equality Forum, (with appreciation of co–working with Midlothian Council Travel Team).
Transport can be such an essential component in determining the day to day quality of people's lives. Whether it be a trip to see a good friend, getting along to a local group or club or attending an appointment at the hospital or GP surgery, getting there efficiently and safely can be so important. Suitable transport can be a contributor to overall good health and well-being. Every person's needs differ so we have tried to collate as much information from individual companies and their services. It's not easy to find all the correct information in one place.
What we've done is bring together all the various transport options and choices that are available across Midlothian. For more information click here.
Housing and Disabled People, Britain's hidden crisis
The Equality and Human Rights Commission has launched its report "Housing and disabled people, Britain's hidden crisis" revealing the findings and recommendations from its Inquiry into housing for disabled people.
The inquiry looked at whether the availability of accessible and adaptable housing, and the support services associated with it, fulfilled disabled people's rights to independent living.
The report is available for download on the Equality and Human Rights Commission's website in a variety of formats at http://www.equalityhumanrights.com/housing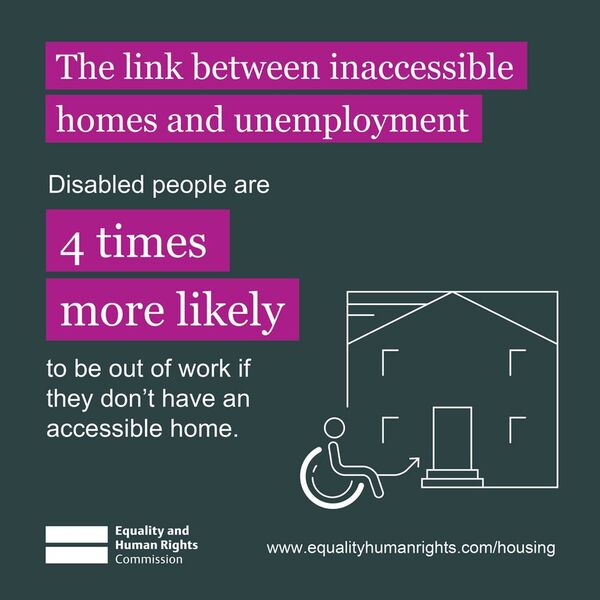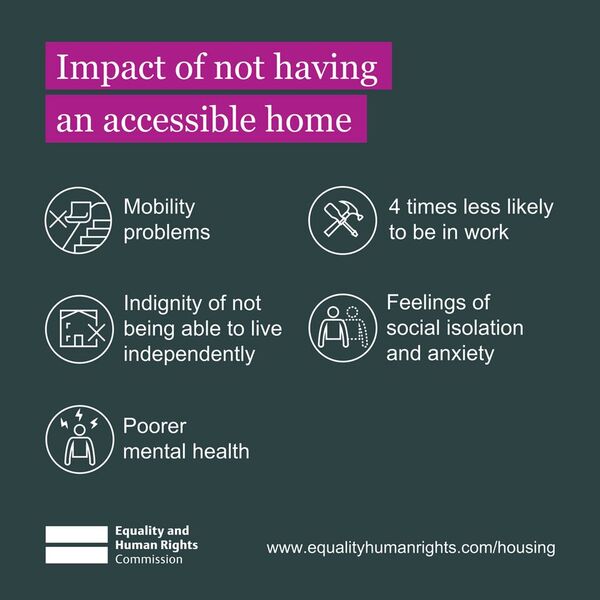 Scottish Government Consultation
On the 30th April the Scottish Government launched its consultation on increasing the Employment of Disabled People in the Public Sector:
https://consult.gov.scot/fair-work-employability-and-skills/disability-employment
This was a commitment made in A Fairer Scotland for Disabled People, and the consultation sets out on-going commitment to support disabled people into sustainable and fair work, as well as to stay in work if their disability or health issues become worse. It focusses specifically on what more can be done to support more disabled people into work in the public sector. But it will also touch on related issues, such as improvement to data collections of staff information, recruitment processes, and support while in work.
The consultation is open from 30th April – 15th August 2018 and is aimed at public sector bodies, Disabled People's Organisations and disabled people. The Scottish Government will also arrange consultation events around Scotland, and we invite organisations to hold their own events to pull together responses from people they support or represent. Information about this is set out in the consultation document.
If you have any queries please direct them to: [email protected]
Lifestyle Management Course programme for 2018
This course would be suitable for you if you have a diagnosed physical disability or long term health condition. It would suit you if you are keen to explore ways of building you're confidence, self worth and knowledge and skills that will help you to cope better and move on in life despite any difficult life situations that you may be dealing with.
Lifestyle Management Course details18
Scottish Government research – DLA and children
Researchers at the Scottish Government would like to speak to people with experience of applying for and receiving Disability Living Allowance (DLA) for a child/ren in their care.
This is part of work centred around creating a new social security system in Scotland, which will have responsibility for administering certain disability benefits and carers benefits including DLA for children.
They'd like to speak to people and are flexible about how people can take part i.e. telephone interviews and face to face sessions.
This document provides more information: DLA Discovery – Consent form
For more information please contact Trish Brady-Campbell on 0131 244 6733 or email: [email protected]