You are Warmly invited to join us for the next meeting of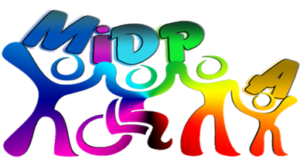 Midlothian Disabled People's Assembly 2022 
Supporting and Resourcing a Good Life for Disabled People living in Midlothian
Collect your free copy of the new Directory for Disabled People and Long-term Conditions, 2022. 
When – Wednesday September 21, 2022, 11.30 – 13.30 
Where – St John's and King Park Church, Dalkeith (across  from Morrisons) 
Join us at our Assembly, where Citizens can become better informed about services, supports, and resources that support a good life for all Disabled People and people with long term conditions in Midlothian.  
We will be around from 11.30 – 13.30 with coffee, tea, pastries  
Learn about local services, connect with others,  
have good conversations, have your voice heard. 
OUR GUESTS AND STALLHOLDERS ON THE DAY
Dean May – Fair Start Scotland, Triage Central Limited. Employment support.

 

Jonny Gillam, Wellbeing Support officer, Compass therapy, Support, Community.

 

Cat Wright SUSTRANS Project Officer. Active Travel Strategy, Midlothian.

 

Allan Blair – Sport & Leisure Wellbeing Manager Sport & Leisure Services. Midlothian Council.

 

Dalkeith and District Citizens Advice Bureau.

Vicky Robb/ Nicola Moss – Newtongrange Mining Museum.

 
Olivia Sklenar – Lothian buses Accessibility Officer.

 

Juliet Ridgway Tait – Braw Blether/ Living with It.

 

Specsavers. Home visits.

 

Lorraine Mcnab – Unpaid carers worker -Red Cross/ VOCAL.

 
VOCAL Midlothian.

Mike Harrison. Midlothian Access Panel.

 

Stuart Mcintosh and Local Area co-ordination team, Enable Scotland.

 

Lyn Pornaro/ Paula Moncrieff – Lothian Centre for Inclusive Living.

 
Alan Russell – Disability Employment Advisor.

Department of Work & Pensions.

 

Kasha Jarosz – Affordable Warmth Team. Change works

 

Sandra Mackenzie. Lead Practitioner Midlothian Well Being Team

.

 
Come and join us – have a browse at the informative stalls around the hall with staff and representatives from various organisations that can assist you to achieve the kind of life you want to live. 
You can turn up on the day, but if you can let us know that you will join us, please do – it helps with organisation and catering! 
The Directory is produced by Forward Mid as a one stop source of accurate, supportive, empowering information for Disabled People across Midlothian and the carers and professionals who support them.