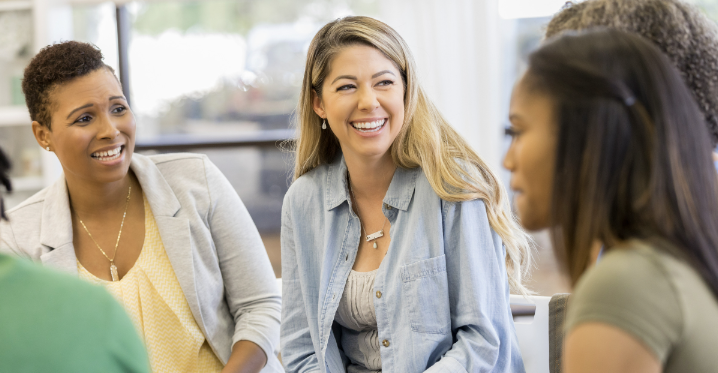 The Peer Support and Learning Team are delighted to share our most recent calendar of upcoming Peer Support Groups and Workshops. Click below to download a copy now!
In this calendar you will find all the latest dates for upcoming peer support groups for disabled people and parent carers of disabled children in Edinburgh and the Lothians. Read on to find out more about what peer support is and what you can expect when attending one of the groups.
We will also be hosting a Personal Assistant Employer Forum on 21st June and a free to attend workshop on preparing for meetings and assessments on 11th May. Click the link below to find out more about this workshop and how to book your place now!
What is Peer Support?
Our Peer Support Groups are facilitated by the Peer Support and Learning Team and provide a safe space for people to meet, share experiences, support each other and talk about what's important to them.
After in-person groups, a buffet with a selection of sweet and savoury items is provided for lunch.
Taxis to and from the group will be organised by LCiL, if required.
Why attend a Peer Support Group?
Meet other disabled people and people with long term conditions
Explore ideas and opportunities around support
Find out practical information and resources
Develop skills and build confidence
The group:
Is relaxed & informal
Allows time to talk to each other
Allows sharing of resources and information
Find out More
You can find out more about the work of our Peer Support and Learning team by visiting us on the LCiL website here.
For more events and upcoming peer support groups, visit our online calendar here.