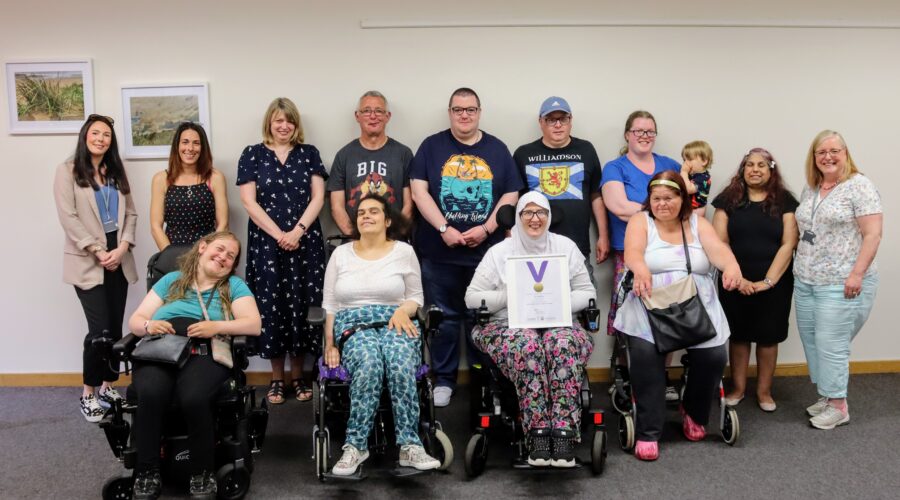 The LCiL Champions were recently recognised and awarded as a team for outstanding volunteering in Edinburgh over the last year at the annual Inspiring Volunteer awards.
With over 150 thousand active volunteers in Edinburgh, it is truly an honour to receive this recognition of the time and energy our dedicated volunteers give back to help further the Independent Living Movement throughout Edinburgh and the Lothians. Congratulations to the whole team on this amazing achievement!

LCiL Champions are a group of disabled people and parent carers with an incredible passion for making a difference, dedicating their time to helping others become more aware of their rights and the support available to them. They act as positive role models by sharing their lived experience, speaking at events designed to inform and empower disabled people to live the life they choose. Champions encourage people in similar circumstances to challenge the attitudes and barriers that create disability within society. They work together to support each other and their commitment and resilience is truly inspiring."
Click here to find out more about LCiL Champions.