As part of our services, LCiL's Independent Living service supports people to recruit Personal Assistants (PAs) to assist them to live independently. PAs can provide assistance from everything from support with personal care and daily living tasks to assisting disabled people in the workplace.
People often opt for PA recruitment as they require flexibility and they also want to have increased control over who provides their support. In some cases, people opt to employ PAs as more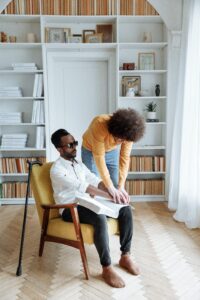 'traditional' options- care agencies or direct services provided by the local authority, for example- are not available due to a range of reasons including the complexity of need, geographic location, religious and cultural requirements, etc.
Over the last two years, LCiL has seen considerable difficulties for many potential PA employers. Difficulties caused by a range of issues including the impact of the COVID-19 pandemic and Brexit.
A recent article in The Guardian, although focused on England, also rings true in our experience- both for those looking to recruit PAs and for those who elect to have their needs met by a care provider.
…the supply of carers had dried up. They have struggled with unmet needs throughout this year.

The Guardian
https://www.theguardian.com/society/2021/oct/23/disabled-people-struggling-to-hire-carers-after-brexit
The article also discusses the issue of pay, with many Direct Payment recipients unable to offer competitive hourly rates in comparison to other sectors. For example, one person cited in The Guardian article can afford, from their funding, to offer £9.50 per hour while local dog walkers charge £15 per hour.
While LCiL continues to support PA employers we are also aware that the situation is not improving and, for many people who would benefit from the support a PA could offer, the multiple factors at play are creating a perfect storm from which disabled people are paying the price.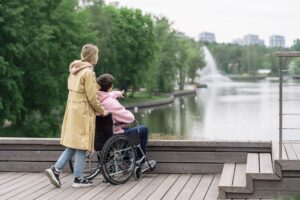 From our own experience of supporting PA employers with recruitment, the statistics help illustrate this. Between April and July 2021, PA applicants were receiving, on average, only two applications per advert, and by September over 51% of those roles advertised between April and July remain unfilled.
As a Disabled People's Organisation we are making local authorities and the Scottish Government aware of the pressures our service users are facing with regards to sourcing assistance from both PAs and care providers.
Over the coming months, you may see the Scottish Government's campaign to raise awareness of social care careers. More information is available here: https://caretocare.scot/whats-asc/.
LCiL would like to highlight that becoming a Personal Assistant is one of the roles on offer in this sector where you can make a lasting difference to a disabled person's life.  All of our roles are advertised on our website and Facebook page.
Iain,
Independent Living Coordinator