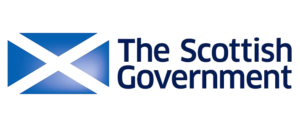 The Scottish Government is running a consultation on their proposals to improve the way they deliver social care in Scotland, following the recommendations of the Independent Review of Adult Social Care. Kevin Stewart the Minister for Mental Wellbeing and Social Care has said about the proposed changes:
If we get social care delivery right, we can help people live the kind of life they want to live; going to college, getting a job, remaining in their own communities for longer. Peoples' lives can be transformed
We at LCiL would really like to encourage you to share your views with the Scottish Government, it is crucial that the voices of people with lived experience are heard by the decision-makers. 
The Scottish Government has said they know that different people will be interested in different issues. They have set out individual parts of their proposals in separate sections in the consultation. You can use the menu or contents page to skip to the areas you are interested in, and just answer the questions on those sections.
You don't need to read all of the paper or answer all the questions, there are a lot of them!  Unless you want to. Below we have provided links to the consultation paper, including a BSL version which is a video on Vimeo, an audio version, and an easy read version.
You have until the 2nd November 2021 to get your responses to the Scottish Government. 
https://consult.gov.scot/health-and-social-care/a-national-care-service-for-scotland/ – Here you can access the consultation paper and at the bottom of the page there is a button which allows you to start responding. 
https://www.gov.scot/publications/national-care-service-scotland-consultation/pages/12/ – Here you will find the links to the BSL versions
https://www.gov.scot/publications/national-care-service-scotland-consultation-easy-read/documents/ – Easy Read Publications
https://soundcloud.com/scotgov/sets/a-national-care-service-for-scotland – Audio Version of the Consultation Paper