#makeSDSwork
Make Self-Directed Support (SDS) Work For You!
The Social Care (Self Directed Support) (Scotland) Act came into force in Scotland on the 1st of April 2014. To celebrate the launch of this landmark legislation LCiL in partnership with the Scottish Government hosted a national reception on this day.
What do you hope SDS will do for you?
As part of the day we asked people from across Scotland hat they hope SDS will do for them.  In this short film you can listen to what their hopes are:

SDS support and resources:
Some of the most useful resources on SDS were available for use on the 1st of April during the event and links to them can be found below:
The guidance and regulations to accompany the SDS Act can be found on our E-library within the Self-directed Support section.
Here you will also find the user guides which explain the guidance in more straightforward terms for service users, carers and practitioners.  Each guide also has a complementing user friendly App for people to use on their I-pads so they can get to grips with self-directed support.  Each one can be found and downloaded from this link: http://guidance.selfdirectedsupportscotland.org.uk/
The full event can be viewed here:

Lothian Centre for Inclusive Living // SDS Launch Reception from Coolbox on Vimeo.
Some of the other materials which were available on the day included:
The 2nd of the 4 videos available on this webpage which features Pam Duncan speaking about progress made so far with Self-directed support: http://www.iriss.org.uk/resources/self-directed-support-and-peer-support
The Scottish Consortium for Learning Disability (SCLD's) SDS 'what it means to me' can be found here: http://vimeo.com/9153335
North Ayrshire have this graphic facilitation version of how the whole SDS process works there: http://www.youtube.com/watch?v=o26j_yE1PNg
LCiL is working with people of all ages and impairments on SDS across Edinburgh and the Lothians, which you can find out more about here.   Contact us directly on 0131 475 2350 if you want to speak to us more about this.
Use of social media #makeSDSwork
You can join in on the debate on social media online with us via out Twitter page@LothianCIL and using the hashtag #makeSDSwork on how you hope SDS will work for you.
Here some LCiL Champions tell people what they hope SDS will do for them.  You can find out more about the Champions programme here. 
Carlo first got involved with LCiL as a Living and Work Choices participant.  He's now working part time in a local restaurant and speaking at events about his experiences of gaining independence as a young man with learning difficulties.  Here he tell's us what will #makeSDSwork
SDS will work if it enables more people to be explore new horizons in their lives and look beyond accepting what they are given.   I feel positive that it will mean others can find out about difference sources of help to achieve their goals and work towards them with the right support.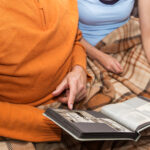 Lisa, a full-time carer for her son Justin who is in his 20's.  He is affected by mental health problems and learning disabilities.  Here she tells us what will #makeSDSwork for her:
SDS will work for me by giving me and my son the option to choose how, when and where he receives his support.  This will give us both flexibility in our lives and for me gives me real hope in that I can have a life without feeling guilty.  Knowing that he is safe and his needs are being met gives me peace of mind and confidence.  It means that I can find part time work and get a social life back. 
Emma, a LCiL Champion tells us how she hopes SDS will work for her: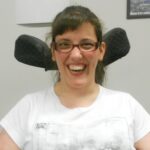 I hope SDS will work for me by helping to make sure I have the right support to achieve my goals. This means things like getting help I need so I can get out to socialise with my friends more often and volunteer with my local support organisation during the week.  Both of these are really important for me to maintain an independent life. 
For the latest access to resources on Self-Directed Support please visit out E-library here: