LCiL Champions – tell it like it is
LCiL has been awarded 18 months of funding from the Office of Disability Issues to form, train and support a group of disabled people, people with long-term conditions and carers to promote understanding of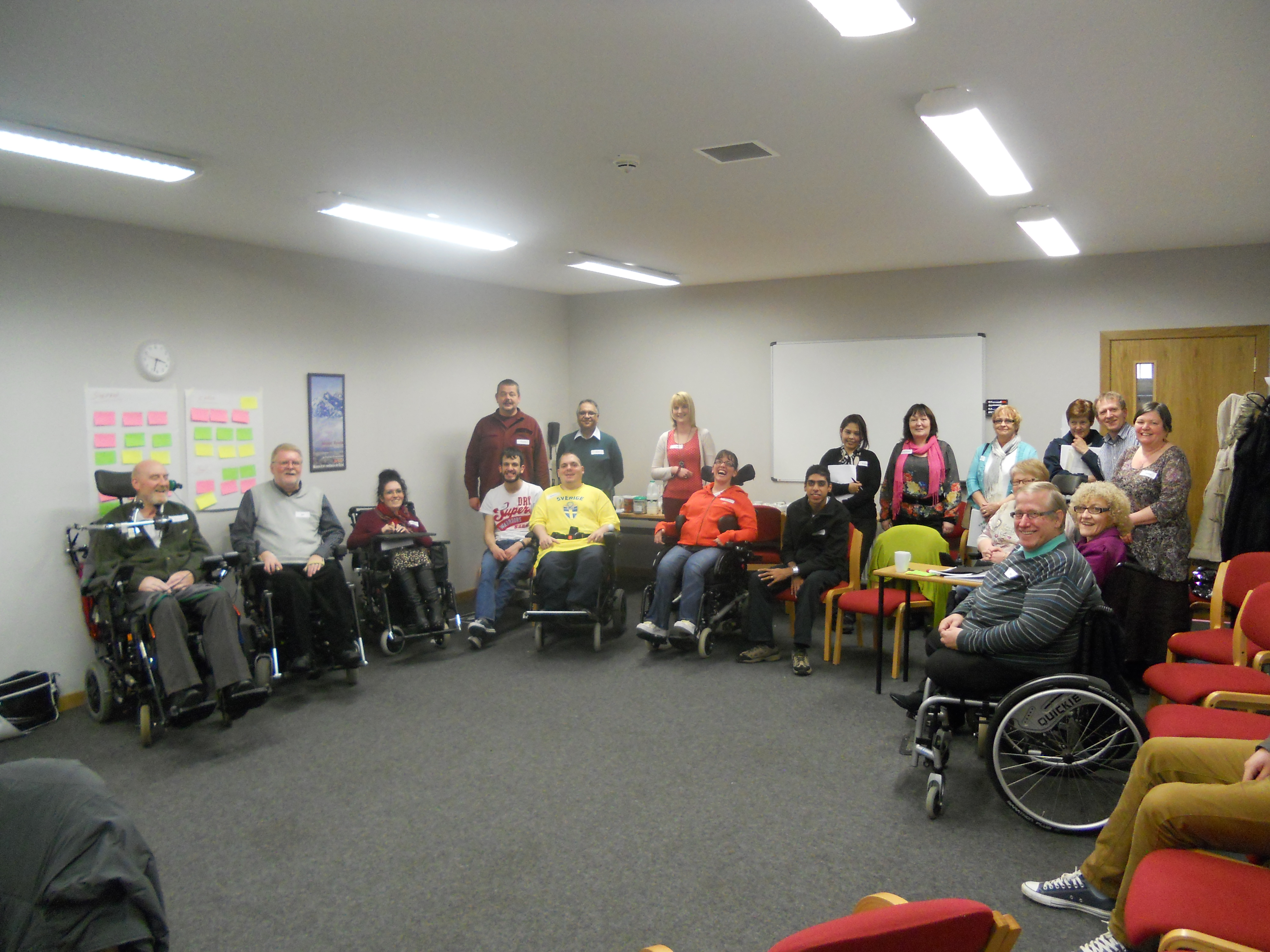 Independent Living and self-directed support (SDS), and raise the profile of LCiL and Disabled People's Organisations.
The ten Champions, all of whom are volunteers and involved in LCiL and its services in different ways, have almost completed a six-session training programme which will give them the skills, tools and confidence to work in a variety of settings – both at one-off events and as part of longer-term working groups or committees.
Each Champion has a member of LCiL staff as a 'Buddy' whose role is to coach, mentor and support them as they carry out their role.
The group of Champions have been a delight to work with during the training – their enthusiasm and commitment have been fantastic. We're very excited to see what effect their work will have over the coming months as they start to represent LCiL.
Our team of Champions are eager to get out and about at events where they can tell people their own story and discuss the issues facing disabled people and people with long term conditions today. They are keen to raise awareness and interact with people at events, big or small. If you would like to discuss having a Champion or Champions at your event please contact Debbie Bayne on 0131 475 2350 or email: Debbie.bayne@lothiancil.org.uk