LCiL Pick and Mix Project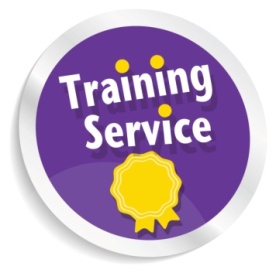 Aimed at: disabled people, older people, people with long term conditions, or carers who are thinking about or employing Personal Assistants (PAs).
Short description: our Pick and Mix workshops are free bite-sized information sessions to increase your confidence and skills and get to grips with what you need to do as a PA employer.
For example:
Identifying the steps in the recruitment process to ensure safe recruitment
Begin to establish what you as an individual require from PAs
What are the legal responsibilities of being an employer
It's also a chance to meet new people with similar experiences.
These are flexible, short sessions, which focus on practicalities and enable participants to get advice and support from our Independent Living Team staff.
We provide lunch and can organise and arrange transport for people, where needed.
To book a place or find out more: contact Lorraine Prince, Training Administrator, on 0131 475 2510 or lorraine.prince@lothiancil.org.uk
What people have to say about their experiences of Pick and Mix:
Saddah, is a Personal Assistant employer and took part in one of the sessions recently. Here he tells us how he's gained from the project: 'I gained so much peer support from coming to the workshop from the other participants […] because you can feel isolated as a Personal Assistant (PA) employer and a disabled person. With the advice and support I receive through LCiL and the workshops provided, I feel secure in the knowledge that I can address issues effectively, which has increased my confidence'.

Sharing experiences of employer-employee relationships issues, in a safe place is invaluable to participants. Saddah goes onto explain: 'Being able to address issues/misunderstandings in an open fashion helps me become a better employer, and doesn't allow problems to fester, resulting in bad feeling on both sides.'

Caroline, a carer spoke about what she valued from coming along to one of the workshops: 'the opportunity to hear the experiences of disabled employers or those who are supporting a disabled person in accessing a personal assistant.'

When registering for the session on managing payroll she knew she would benefit from 'the opportunity to develop an in depth understanding of self-directed support and how Option 1 allows people to make choices about their own care package'.

Ultimately, better equipped to manage their direct payment, participants are able to achieve their life goals. Again Saddah is very clear about this. 'I knew that by meeting others in a similar position and discussing concerns and difficulties, the workshop would also present solutions that could be adapted to my individual needs. […] Thanks to increased confidence I have the drive to contribute in my local community, on issues such as Education, Disability, and Mental Health, all of which are linked and close to heart.'
Get more information on the latest training opportunities on our News and Events section.