Pick and Mix Workshop for carers & parent-carers
Date/Time
Date(s) - 18/08/2016
10:30 am - 12:30 pm
Location
Norton Park Conference Centre
Category(ies)
Are you a carer or parent carer managing a support package on behalf of a someone and thinking of employing personal assistant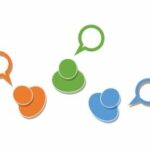 (s)?
Would you like to meet new people with similar experience?
Then we'd like to hear from you!
The Lothian Centre for Inclusive Living (LCiL) is hosting consultation sessions to give you the opportunity to help us shape a series of workshops as part of its Pick & Mix project.
Please come along and:
tell us about any challenges you have with self-directed support
help us understand what topics would build your skills and confidence to make self-directed support work for you
Using what you tell us, we'll develop workshops to address these topics and questions.
Where: Norton Park Conference Centre,
When: 18th August 2016
Time: 10.30 – 12.30, Light lunch afterwards and we can organise and pay for transport if needed.
To book a place, or find out more: Please contact Amanda Beech on 0131 475 2350 or email amanda.beech@lothiancil.org.uk
See the flyer for the event here: flyer 18th August carer