PAs and PA Employers training days, December 2015
Date/Time
Date(s) - 09/12/2015 - 10/12/2015
10:30 am - 3:30 pm
Location
Norton Park Conference Centre
Category(ies)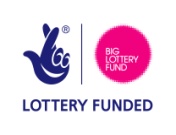 On the 9th and 10th of December LCiL will be offering a unique training opportunity to PAs and PA employers. Two separate courses will run at the same time before coming together to allow the participants to share what they've learned.
Flyer for the events can be downloaded here: Joint leaflet dec 15
Details on the two courses follow below:
Essential Employers Skills
Are you a disabled person or a person with long-term condition?
Thinking about employing Personal Assistant(s) to support you?
Are you a PA employer looking to refresh your employer skills?
The Essential Employer Skills is a day long course that provides disabled employers of Personal Assistants with an understanding of the essential responsibilities and roles required of a good employer.   
LUNCH PROVIDED          
TRANSPORT CAN BE ARRANGED IF REQUIRED
When: 9th & 10th December 2015! 10.30am-3.30pm    
Training 4 Personal Assistants (T4PAs)
Thinking about becoming a PA?
Want to brush up on your PA skills?
This course will enhance your prospects of employment as a PA or, if you are already a PA, helps you to be more effective in your role
Topics covered include:
Disability and Equality
Social Model of Disability
Understanding the importance of appropriate language
Exploring roles and relationships
Knowing the Relationship Boundaries
Exploring potential dilemmas
Responding to Your Employer's Needs
LUNCH PROVIDED
When: 9th & 10th December 2015! 10.30am-4.00pm 
Are you eligible for ILA funding?  If so, you can use it to pay for the T4PA course.
To find out more, visit www.myworldofwork.co.uk or visit the LCIL website now (www.lothiancil.org.uk) for ILA 200 Eligibility Criteria.
For non-ILA holders, the cost will be £195 for the two days (there are a limited number of Big Lottery funded places available for those who cannot access any other funding)