Living & Work Choices – Summer Training for Disabled Persons
Date/Time
Date(s) - 09/07/2015 - 19/08/2015
All Day
Location
Norton Park Conference Centre
Category(ies)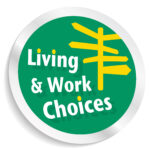 LCiL Summer Training Updates!
LCiL's training team have announced 3 new dates on their programme over the summer months. These include:
A Working Life Day – 9th of July 2015
A day taken from the 4 day Living and Work Choices programme, to help participants explore options in work and training.
Self-Directed Support and Equality Day – 11th of August 2015
A day to explore why equalities are important for participants and give a basic introduction to self-directed support (SDS). This is covered in the 4 day Living and Work Choices full programme.
Essential Personal Assistant (PA) Employer Skills – 13th, 17th, & 19th August 2015
A 3 day course that provides disabled employers of PAs with an understanding of the essential responsibilities and roles required of a good employer.
All the above courses will take place from 10.30am to 3.30pm at the Norton Park Conference Centre, 57 Albion Road, Edinburgh, EH7 5QY and will include lunch .
For more information please contact Kelly Jack or Elspeth Ferguson at 0131 475 2350.