Crags All-Ability Bike Event
Date/Time
Date(s) - 19/06/2015
10:00 am - 3:00 pm
Location
Crags Sport Centre
Category(ies)
As part of the Edinburgh 2015 Festival of Cycling, there will be an All-Ability Bike Event on Friday June 19th. It will be a great opportunity to find a bike or trike that works for you, whatever your ability.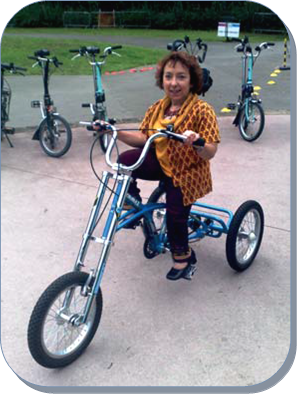 This year, adapted cycling specialists Get Cycling CiC will be joining in from York. They'll be bringing a range of machines including tandems, trikes, a quadricycle, a handcycle and a wheelchair transporter.  Get Cycling's friendly and knowledgeable staff will be there to help you discover just what is possible under your own power or with assistance.
The range will be complemented with a couple of recumbent trikes from Laid Back Bikes.
Enjoy a fun day of cycling diversity.
For more info, please visit the All-Ability Bikes Facebook Page or click here to book a place online.