LCiL Audited Accounts to March 2018
Full Audited Accounts from LCiL to March 2018 are available to read here: LCIL Accounts to March 2018
Launch of our Impact Report
Today will see us officially unveil our Impact Report during a special event with disabled people, people with long term conditions and older people, as well as key partners and other stakeholders.
The Impact Report and accompanying short film features service users, staff and board members talk about how we make a difference and what that means to them in their everyday lives.
What makes LCiL different can be summarised in 6 factors:
It is a disabled people's organisation run by and for disabled people.
Its breadth of expertise: disability-specific, not condition-specific.
It is a 'one stop shop'.
Its consistency and integrity over time.
Its knowledge and understanding of what matters.
Help is always there on the end of a phone.
Aimed at anyone who wants to get a better understanding and insight into LCiL, the Impact Report can be downloaded in various formats below and short film can be viewed here (Link)
Executive Summary (4 page document) in PDF format (Download here)
Full digital report (40 page document in PDF format) with interactive links to short clips of service users and staff in film format (will link to YouTube).  (Download here)
If you require a printed version please get in touch with us directly on 0131 475 2350/email: [email protected] or you can Contact Us via our online form here.
LCiL Capacity Building Programme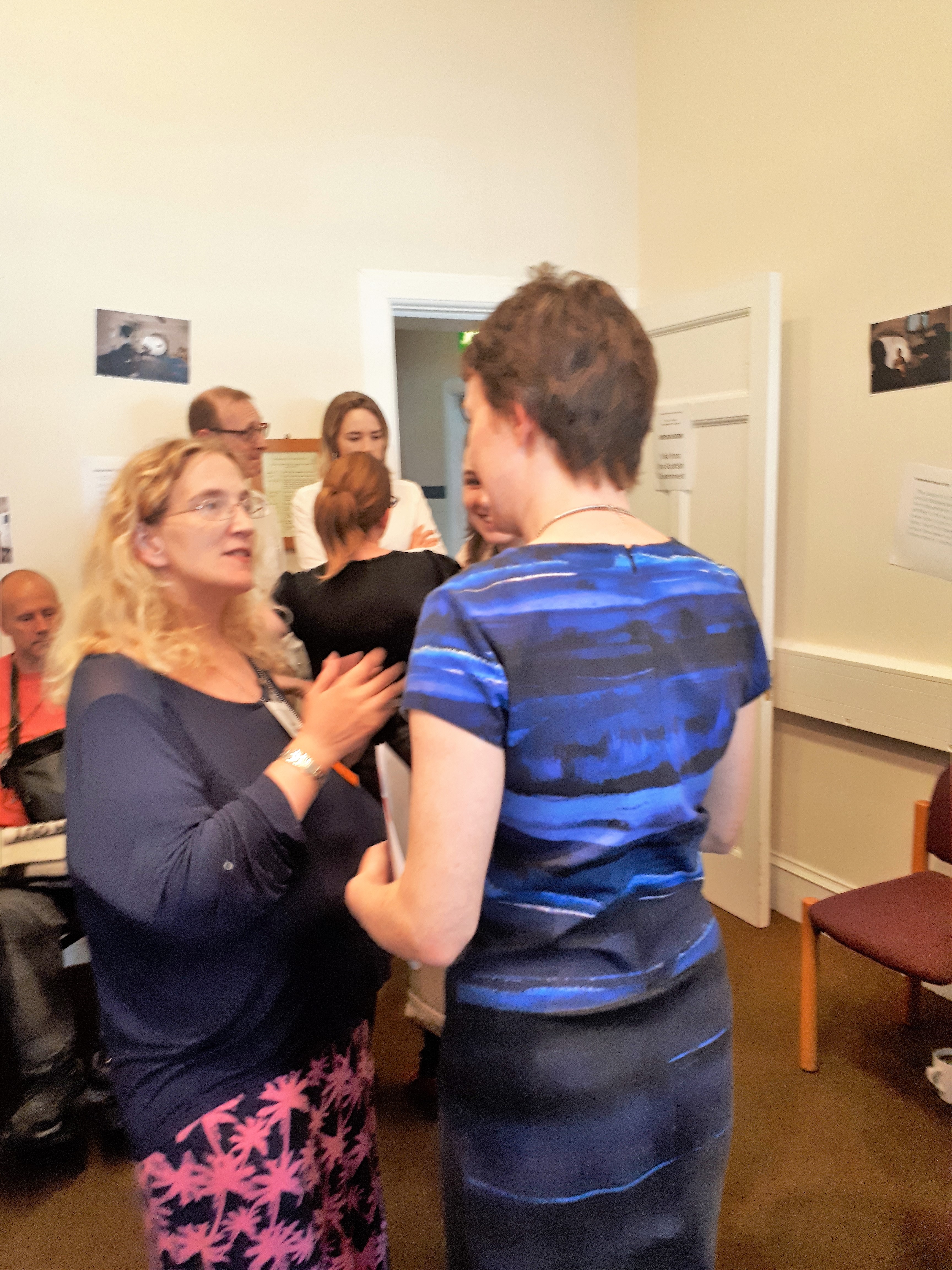 Lothian Centre for Inclusive Living is delighted to announce that our Self Directed Support (SDS) Programme will continue to be funded by Support in the Right Direction from October 2018 to March 2021.  We were joined by Scottish Government officials last week who were able to announce this exciting news with a range of LCiL service users present.
Support in the Right Direction is to ensure that more people across Scotland who require social care are engaged, informed, included and empowered to make choices about their support.
This will include continuing to deliver a range of workshops, peer support groups and our champions programme for people with lived experience.  The funding will mean we can support many more disabled people, people with long term conditions, older people and parent carers of disabled children to make informed decisions and plans for their future.
You can find out more about the Capacity Building Programme in our Peer Support section of our website here.
If you are interested in getting involved in a peer support group, capacity-building workshops or the cham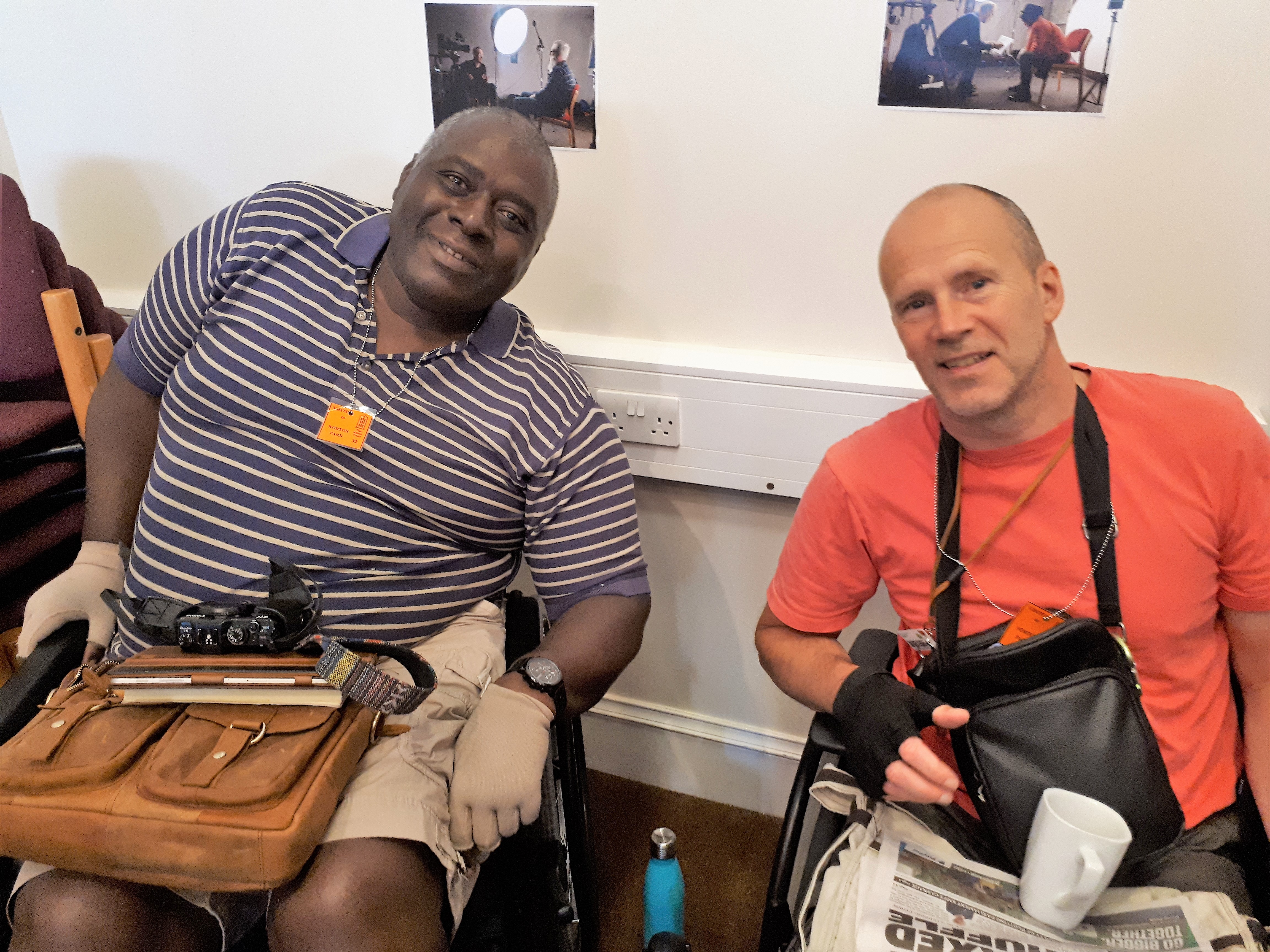 pions programme then please let us know by contacting Lisa Milburn, SDS Administrator, on 0131-475-2350 or e-mail [email protected]
Our website will have the latest updates on news and events as they are announced.
You can also receive LCiL news by signing up here
Check us out on Facebook and Twitter also for updates and more news.
You can also get in touch via our online contact form.
Information Sessions
Are you thinking about employing, or have recently started employing, Personal Assistants (PAs)?
- Are you a disabled person, older person, person with a long term condition, or a carer?
- Would you like to attend bite sized information session while meeting new people with similar experiences?
- And you would like help to increase your confidence and skills and get to grips with what you need to do as a PA employer?
If the answer is yes, this is for you!
The Lothian Centre for Inclusive Living (LCiL) is offering a series of workshops as part of its Pick and Mix project.
The information sessions will look at:
– Identifying the steps in the recruitment process to ensure safe recruitment.
– Begin to establish what you as an individual require from PAs.
– What are the legal responsibilities of being an employer
This half-day course runs on the following dates (you only need to attend one of them):
– Tuesday 19th June
– Thursday 23rd August
– Wednesday 26th September
Time: 10.30 – 1.00 followed by lunch until 1.30pm
Venue: Norton Park 57 Albion Road EH7 5QY
We provide lunch and can organise and arrange transport for people, where needed.
To book a place, or find out more: Please contact LCiL on 0131 475 2510 or email [email protected]
Peer Support Changes Lives Event
On 27th March 2018 LCiL brought together a number of key figures in peer support to increase understanding in peer support, share learning and techniques, and make links to lead to more joint working.
People's passion for the process, value and impact of peer support came across in the conversations. Important outcomes about having a voice, being listened to and being understood were discussed. Participants revealed how peer support leads to all kinds of outcomes for people as they are more confident and skilled, less isolated, and have more capacity to achieve their personal goals.
You can download a copy of the report by clicking here.
GDPR (new data protection regulations) for LCiL service users and PA employers
On 25th May 2018, new data protection regulations, or GDPR (General Data Protection Regulation) comes in to effect and in order to comply with these new regulations we need your consent to continue to hold information on you as an LCiL service user.
If you've used or use any of our services – the Independent Living Team, Payroll, SDS Development or Grapevine Disability Information Service – you will have received, by post or email, information from us on the type of information we store, how we store it and how it is used.
It is vital that, if you have received this email or letter, and wish to continue to receive a service from us, that you update your preferences with us as quickly as possible. If we do not have your permission we cannot contact you after 25th May 2018.
For PA employers
If you are a Personal Assistant (PA) employer, the GDPR rules also apply to you. We have prepared a factsheet (download here) outlining what GDPR is, how it affects you and what you need to do to be compliant.  There is a template GDPR policy (download here) for you to use with your employees and amended terms and conditions (contract) template which are GDPR compliant (see example here). You can download the factsheet or contact your Independent Living Officer (ILO) for more information. Alternatively you can call the LCiL mainline on 0131 475 2350 or email [email protected]
You can also find out more about GDPR via the website of the Information Commissioner's Office; https://ico.org.uk/
LCiL's privacy policy can be downloaded from our E-library here.
Spring Edition of Lothian Disability News
Welcome to the Spring Edition of Lothian Disability News.
 If you want to continue receiving this newsletter and/or other information from Lothian Centre for Inclusive Living (LCiL) we need to gain your consent. New General Data Protection Regulations (GDPR) coming into effect in May 2018 means that to keep you on our mailing list we need you to let us know you want to continue receiving these. Please complete this link: https://www.surveymonkey.co.uk/r/WTRTBWZ (external link). It will take no longer than a minute to complete.
 If we don't hear from you we will have to remove you from our mailing list (deadline is 11th of May 2018).
 In this edition of Lothian Disability News you will find:
 ·        LCiL staff updates: page 3
 ·        Latest updates from Grapevine including: Cold weather payments (page 5); Personal Independence Payment (PIP) updates (page 6) and Devolved Benefits (page).
 ·        There's also dates for upcoming LCiL workshops, including Assertive communication workshops and Know Your Rights workshops in May 2018 and peer support group for parents and carers (ongoing).
Lothian Disability Newsletter Spring 2018
Short film – a personal story from LCiL service user Martin Abernethy
Powerful presentation by LCiL service user Martin Abernethy talking about his journey towards Independent Living and support he received from LCiL services, including Peer Support Groups, Assertive Communication workshop and Independent Living Support. This is followed by Florence Garabedian, Chief Executive of LCiL talking about what it takes to make Self-Directed Support (SDS) work.
LCiL Services disruptions
Like most other services and businesses in the region, LCiL is facing a number of challenges due to the weather conditions and a large number of staff members unable to reach the office.
Payroll service
A much smaller number of colleagues are able to process timesheets at present but the service is still aiming to complete the current payroll run. We are unable, however, to post paperwork to employers as there isn't any post collection at present (we will send this, however, as soon as the service resumes).
If the post office is still not working on Tuesday please give us a call and we will try to give you the salary information over the phone.
Independent Living Service
If you have an appointment with an Independent Living Officer and he/she is not able to meet you, we will let you know as soon as possible. We would appreciate if you could also let us know if you were unable to meet a pre-planned appointment.
Grapevine Service
You should still be able to reach us by email or over the phone.
SDS Development Programme and workshops
If we had to cancel a workshop, for which you are registered, we will let you know. Please let us know if you have any problem attending a workshop too.
We hope to resume full service as soon as the weather conditions improve and we thank you very much for your understanding.
Parent and Carer Workshop
Getting it Right for Your Child
Are you a parent or carer of a disabled child or young person, or a child with additional support needs?
Do you want to: 
meet other parents and carers?
explore opportunities around support?
improve your knowledge of your rights? 
increase your confidence to ask for the support you need? 
find out about practical information, resources and who to ask for more help?
For more information about the parent and carer Workshop please click on the link: Parent Carer Workshop Flier Feb March 2018