Are you a disabled person or carer thinking about employing personal assistants?
What Deaf and Disabled women want from local councils.
Book now for our free and accessible event with lunch
For more information please click on link below.
What deaf and disabled what from local councils flyer (00000003)
Training for Personal Assistants Course 28th April & 2nd May 2017
Are you thinking about becoming a PA, or just want to brush up on your PA skills? 
For more details about the course please click on the link below:
Training for Personal Assistants Course 28th April 17 & 2nd May 2017
UNCRPD report submission
A number of reports have recently been published in response to the UN Convention of the Rights of Disabled People (UNCRPD).
The Convention gives a list of rules that governments have to follow to make sure that disabled people get their human rights. Every four years the UN gets a report from government and one from disabled people reporting back on whether they are getting their rights.
Inclusion Scotland, the national Disabled People's Organisation, have recently produced the report from disabled people along with supporting organisations like LCiL on what the situation is in Scotland.
There are three cross-cutting issues which have implications across a number of articles.
Austerity cuts to national and local public expenditure and changes in UK social security policy are impacting on a range of rights, particularly under articles 19, 20, 25, 27, 28 and 30. We support the findings of the CRPD committee's inquiry into the UK state party's implementation of the Convention.
Independent Advocacy services, including specialist services, are underfunded and cannot meet need. This compromises the ability of disabled people to identify and access appropriate support to claim their rights, particularly in relation to articles 12, 13, 14, 26 and 28.
Inadequate provision of accessible information affects rights under a range of articles and is not limited to Article 9. In particular, people with learning disabilities, Deaf people and hard of hearing people find it challenging to obtain all the accessible information they require.
Please see links below:
Easy read version: 'Disabled People's Human Rights: How are we doing in Scotland?'
An Easy Read report about our rights under the United Nation's Disabled People's Convention (UNCRPD).
PDF version & Word version links here:
Easy Read CRPD shadow report – Scotland – Jan 2017 – PDF
Easy Read CRPD shadow report – Scotland – Jan 2017
Full version: Implementation of the United Nations Convention on the Rights of Persons with Disabilities Shadow Report from Scotland 
Inclusion Scotland, in partnership with – Self-Directed Support Scotland, People First (Scotland) Glasgow Disability Alliance, Lothian Centre for Inclusive Living, Glasgow Centre for Inclusive Living, Voices of Experience, the British Deaf Association, the Scottish Council on Deafness and Professor Nicholas Watson of the University of Glasgow. January 2017.
PDF version & Word version links:
CRPD shadow report – Scotland – Jan 2017 PDF.
CRPD shadow report – Scotland – Jan 2017
Please also find below a link to a British Sign Language version of the shadow report covering Scotland: https://vimeopro.com/deafaction/un-1
2015-16 Annual Report
LCIL are please to present our 2015-16 annual report, with information about the organisation including direct quotes from our service users. A full publication of the audited accounts is available here:
Some highlights from the financial year 2015-16 include:
Grapevine Disability Information Service received 5,511 enquiries for advice and information from 1,198 individuals and organisations in Edinburgh, East Lothian and Midlothian. A further 234 people received information/advice via outreach presentations. Grapevine raised a total of £4,938 in weekly income across 78 benefit claimants in Edinburgh i.e. successful awards.
During its third year of operation the SDS Development Programme continued to be an integral part of LCiL, but its focus changed in response to changes in levels of engagement with local authorities.
During this period: Champions took part in 27 events, 16 of which involved two or more Champions. The parent and carer peer support group met 12 times, and 8 workshop sessions were held. We ran 12 workshop sessions with disabled people and went on to offer a monthly peer support group, which met 7 times. We worked with 33 disabled people/people with long-term conditions.
In 2015-16 the Living and Work Choices programme offered: 5 'Living & Work Choices' 4-day courses resulting in 68 participants completing the course, 3 'Essential Employers Skills' 3-day courses including a young people's day. 20 participants completed the course. There were 22 free places on the Training for PAs courses.
The Independent Living Service supported a total of 551 people (64 more than last year) with exploring their self directed support options, arranging their support and/or recruiting personal assistants. We worked with 60 people in Midlothian, 125 in West Lothian, 76 in East Lothian and 290 in Edinburgh.
The training service ran 4 PA courses with 27 people participating. Another 53 people had the opportunity to learn or be challenged on their perception of disability and disabled people through 7 sessions of Disability Equality Training. 20 PA employers attended a variety of courses relevant to Independent Living, through its Pick & Mix project.
Demand for The Payroll Service grew by 17%. 609 disabled employers made use of it. The Financial Management Service (FMS), saw an increase in demand. During the period, a total of 126 (payroll service users accessed this support. A further 28 (non-payroll) service users also took up the FMS to engage with agency support and or make other payments from their SDS budgets.
LCiL Opening Hours over Christmas and New Year
LCiL's mainline switchboard number: 0131 475 2350 will be closed from 12noon on Friday the 23rd of December 2016 and will re-open at 10am on Wednesday the 4th of January 2017.
Grapevine disability information and advice will be closed from 4pm on Thursday the 22nd of December 2016 and will re-open on Wednesday the 4th of January 2017 at 10am.  Contact details: 0131 475 2370 (Mon-THu, 10am-4pm) or email: [email protected]
Payroll will be closed from 4pm on Thursday the 22nd of December 2016 and will reopen on Wednesday 4th of January 2017 at 10am. Contact details: 0131 475 2638
LCiL wish all of our service users, supporters and members a very Merry Christmas and Happy New Year!
Grapevine newsletter Winter 2016
Grapevine are pleased to bring to the Winter edition of Lothian Disability News.  In this edition you will find the latest news and events from Lothian Centre for Inclusive Living as well as other articles of interest to disabled people, people with long term conditions and their supporters in Edinburgh and Lothian, including:
A reminder that Grapevine disability information and advice is now serving East Lothian residents. Please get in touch with us our contact details: 0131 475 2370 (Mon-Thu, 10am-4pm) email:

[email protected]

LCiL one of one peer supporters now launched – a group of individuals with lived experience who are trained to support you become more confident, skilled, knowledgeable and resilient. (check out page 3).
Page 4-6 – dates for 2017 with new capacity building workshops for disabled people, people with long term conditions including Assertive Communication and Know Your Rights.
If you employ Personal Assistants (PAs) check out pages 7-10 regarding the latest essential updates you may need to act open including auto-enrolment for pensions as well as free training opportunities to enhance your knowledge and skills for 2017.
Pages 10-12 Grapevine's advice based on feedback – what to expect from Personal Independence Payment face to face assessments.
And lots more news and updates!
LCiL would like to wish all our readers and supporters a very Merry Christmas and best wishes for the New Year.  Please note our official closing dates for the festive period are – 4pm on Thursday 22nd of December until 10am on Wednesday 4th of January 2017.
Please, click here to see the whole document: lothian-disability-newsletter-winter-2016
Your Support Your Choice with LCiL and VOCAL
If you are receiving support or may receive support in the future from Health & Social Care and would like to…
Be better prepared for the assessment process and learn how to get the most out of it
Learn how to get greater choice and control over the support you or the person you care for receives
Learn about creative options that will allow you to live life the way you choose
This workshop is run by VOCAL (Voice of Carers across Lothian) Midlothian and LCiL (Lothian Centre for Inclusive Living) and is delivered for unpaid carers and their families.
Thursday 3rd November 2016
10.00am – 12.30pm
@ VOCAL Midlothian Carer Centre
30/1 Hardengreen Estate, Dalhousie Road, Dalkeith
Register online at www.carerstraining.co.uk or call us on
0131 663 6869 or email [email protected]
Download the workshop flyer 161103-your-support-your-choice
LCiL one to one Peer Supporters – NOW OPEN!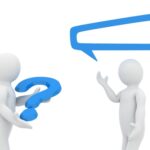 Are you a disabled person, someone with a long-term condition or a parent carer?
Are you facing a change, want to explore different options for support or want to build your skills or confidence?
Would you like to talk to someone who's had similar experience to you?
Yes?
Then one-to-one peer support may be just what you're looking for!
How does one-to-one peer support work?
You'll be matched with a peer supporter – they'll have experience that's relevant for you.
Then:
you'll meet one-to-one with them, usually several times – you'll agree how many times, how often, and what the purpose of your time together is when you first meet
each meeting will last for a maximum of two hours and be an opportunity for you to talk, and very importantly, to be listened to
you'll agree how long you go on meeting for – usually a few weeks or months
Who are the peer supporters?
They're people like you who've been trained to offer peer support. They work to guidelines and are supported to make sure they work safely and offer you good support.  They use their own lived experience to support you to:
explore or learn new things
make decisions about things that are important to you
deal with change
– always with the aim of helping you to become more confident, skilled, knowledgeable and resilient.
I'm interested! What should I do now?
If you already use an LCiL service, speak to your Independent Living Officer, Payroll Officer or Advice Worker (Grapevine) – they'll pass your details on so that you can be matched.
If you want to find out more about referring someone to this service or think you may benefit yourself and are interested in finding out more contact  Emma on 0131 475 2350/2554 or email [email protected]
Flyer to download in PDF here: one-to-one-peer-support-flyer
Maureen McPeak, GCiL
'It is with great sadness that Glasgow Centre for Inclusive Living (GCiL) must share the news that our dear friend and colleague Maureen McPeak passed away on Friday 9th September after a short illness.  Maureen meant a great deal to so many people whose lives she touched. GCIL will be arranging an opportunity later in the year for those who knew Maureen her to pay their respects and celebrate her contribution to the Independent Living Movement. In the meantime, our thoughts are with her family and her many friends at this difficult time.'
A tribute to Maureen can be found on GCiL's facebook page: https://www.facebook.com/Glasgow-Centre-for-Inclusive-Living-163551203672292/?fref=ts